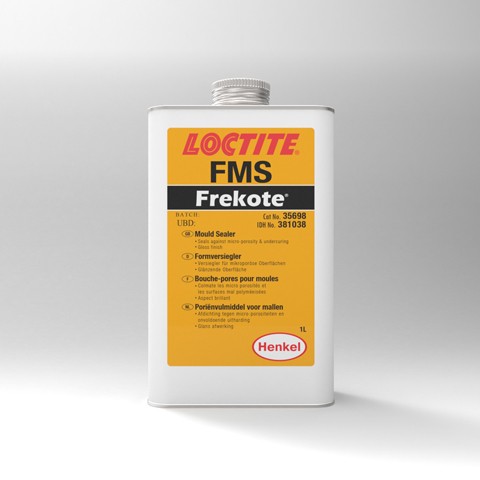 FREKOTE Mould Release Agents
Frekote FMS
Description: Mould sealer
Appearance: Clear liquid
Application Temperature: 15-35oC
Cure time at room temperature: 15-20 min.
Cure time at 100oC: n.a.
Thermal stability: n.a.
Properties:
Easy to apply
Fast cure
Seals mould porosity
Product Description:
Loctite® Frekote® Mould Sealer (FMS) for glass fibre reinforced polyester, epoxy and other resintype moulds. Use to seal new moulds and older moulds with micro-porosity and light surface blemishes. An excellent base coat enhancing the release advantages of all Loctite® Frekote® products.
Application:
Apply at room temperature by wiping on with a clean, dry, lint-free cotton cloth. Wipe on a smooth, wet film; wait 15-20 sec., then gently wipe dry. Apply 1-3 coats, allowing 15-20 min. between coats and after the final coat.
Add to inquiry