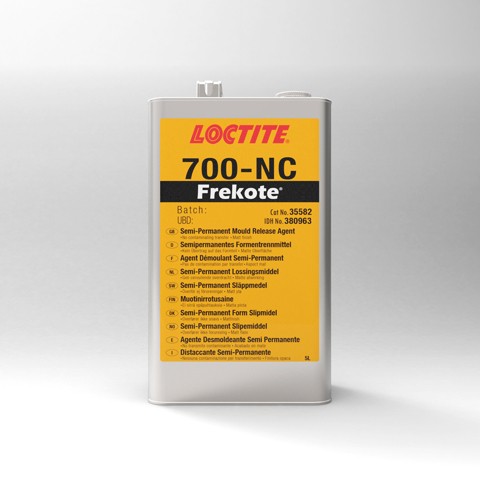 FREKOTE Mould Release Agents
Frekote 700-NC 5l
Description: Release agent
Appearance: Clear liquid
Application Temperature: 15-135oC
Cure time at room temperature: 10 min.
Cure time at 100oC: 5 min.
Thermal stability: up to 400oC
Properties:
Fast room temperature cure
High gloss and high slip
Releases most polymers
Product Description:
Loctite® Frekote® 700-NC is a versatile release agent which provides high slip where mould geometry problems are encountered. It cure rapidly at room temperature to give a high gloss finish to the moulded parts.
Application:
Apply to clean mould surfaces by spraying, brushing or wiping with a clean, lint-free, cotton cloth. Apply up to 4 coats, allowing 5-10 min. between coats. Touch up as necessary.
Add to inquiry